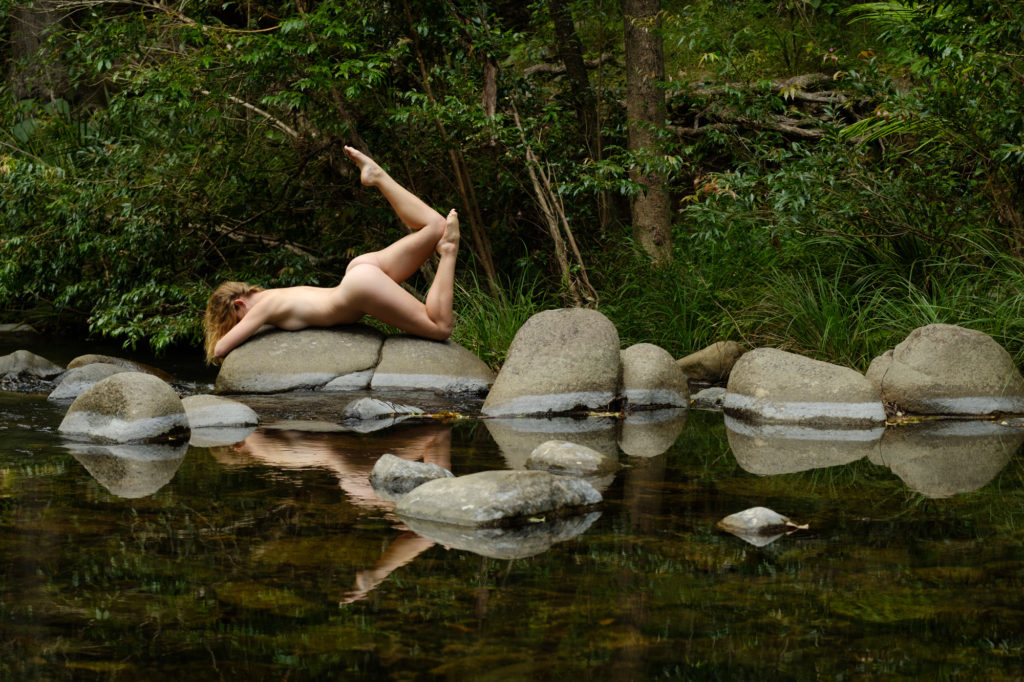 Our third and final model for the April 2020 New Zealand retreat is locked in and we are happy to reveal that it is the incredible Riley Jade!
Riley is a freelance art nude model who has had extensive dance training. She first started as a fashion model but fell in love with art nude modelling as it fulfilled her needs as a creative, dancer, feminist (the not annoying kind) and outdoor adventurer (she loves to climb things!) Riley feels very honoured to be able to make art and share her creative vibes with the many talented photographers and models she has worked with over the last few years.
Riley is extremely down to earth and willing to go the extra mile to get the best images, putting all of her dance training and climbing skills to the test in the name of art. She was an extremely popular model at Cam's Tasmania workshop in early 2017 and we are very excited to have her posing for us again, this time in the beautiful landscapes of New Zealand.
There are now only three places left for this amazing retreat so don't delay in signing up if you are keen to join us!